In 2009, Black attorneys represented 1.71% of law firm partners. Today, Black attorneys represent 1.81% of partners.
According to the National Association for Law Placement 2017 Report on Diversity in U.S. Law Firms, "women and minority partners remain fairly dramatically under-represented in U.S. law firms," with women minorities being the "most dramatically underrepresented group" of all. This is why it's essential you find the right attorney to represent you in court.
Given this information, we felt it fitting to acknowledge some of individuals who have been recognized by The National Black Lawyers – Top 100 as the best in their field. Check the link for others in your area.
Black Attorneys and Legal Professionals
John Burris – Law Offices of John L. Burris (Oakland, CA) Practice Areas: Civil Plaintiff, Civil Rights, Criminal Defense, Employment Law
Carl Douglas – Douglas Hicks Law (Beverly Hills, CA) Practice Areas: Criminal Defense and Civil Rights
Ayanna Jenkins -Toney – Law Offices of Ayanna L. Jenkins-Toney (San Francisco, CA) Practice areas: Matrimonial and Family Law
Pamela Price – Pamela Y. Price, Attorney at Law (Oakland, CA) Practice Area: Civil Rights
Jerome Carter – Carter Law Firm (Mobile, AL) Practice Areas: Civil Plaintiff, Matrimonial and Family Law, Wills, Trusts and Estates
Bethaney Embry Jones – The Embry Law Firm(Douglasville, GA) Practice Areas: Civil Plaintiff, Matrimonial and Family Law, Wills, Trusts and Estates
Laurie Giles – Law Office of Laurie B. Giles (Trumbull, CT) Practice Areas: Business Transactions, Matrimonial and Family Law, Wills, Trusts and Estates
Aimee Griffin – The Griffin Firm, PLLC (Washington, DC) Practice Areas: Wills, Trusts and Estates
Hughie Hunt II – Kemet & Hunt (Calverton, MD) Practice Areas: Real Estate, Matrimonial and Family Law, Wills, Trusts and Estates
William Jenkins – Jenkins & Roberts LLC (College Park, GA) Practice Areas: Business Formation, Wills, Trusts and Estates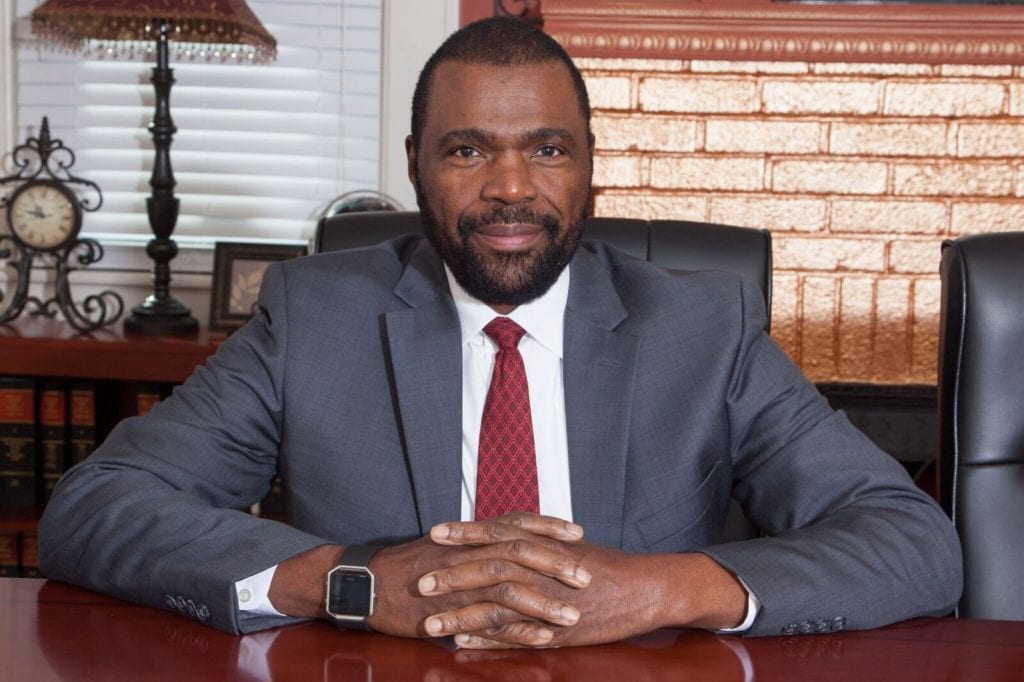 Eldon L. Looby – Looby Law PLLC (New York, NY) – Practice Areas: Business Formation, Business Transactions, Matrimonial and Family Law, Wills, Trusts and Estates
Diallo Morris – Black & James, P.C.(Chesapeake, VA) Practice Areas: Civil Plaintiff, Criminal Defense, Matrimonial and Family Law, Wills, Trusts and Estates
Debra Scott – Scott Practice, LLC ( Atlanta, GA) Practice Areas: Wills, Trusts and Estates
LaKesha Shahid – Shahid & Hosea LLC (Montgomery, AL) Practice Areas: Civil Plaintiff, Employment Law, Matrimonial and Family Law, Wills, Trusts and Estates
Juan Thomas – The Thomas Law Group (Aurora, IL) Practise Areas: Civil Rights, Matrimonial and Family Law, Real Estate, Wills, Trusts and Estates
Portia Wood – Wood Legal Group, LLP (Los Angeles, CA) Practice Areas: Mediation / Arbitration, Wills, Trusts and Estates
Dawn Jackson – Jackson & Associates (Upper Marlboro, MD) Practice Areas:Administrative Law, Corporate Law, Real Estate
Daryl Jones – Law Offices of Daryl L. Jones, P.A. (Miami, FL) Practice Area: Real Estate
Andrew Maloney – Maloney Law Group (New York, NY) Practice Areas: Corporate Law, Mediation / Arbitration, Real Estate
Kwaku Ofori – Ofori Law Firm, LLC (Silver Spring, MD) Practice Areas: Civil Plaintiff, Commercial Litigation, Real Estate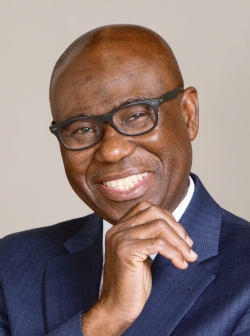 Natalee Drummond-Fairley -The Fairley Firm (Atlanta, GA) Practice Areas: Business Transactions, Civil Plaintiff
Ryan Hintzen – Franklin Square Law Group (Washington, DC) Practice Areas: Business Transactions, Employment Law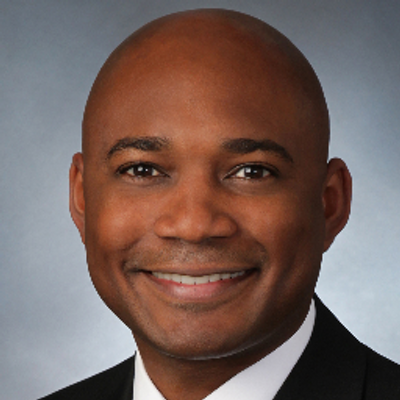 Arthur Jones – The Arthur Firm (Miami, FL) Business Formation, Business Transactions, Civil Plaintiff, Criminal Defense
Fraline Allgaier – Allgaier Patent Solutions (Glencoe, IL) Practice Areas: Intellectual Property, Trademark and Patents
Michelle Thomas – M.C. Thomas & Associates, PC (Washington, DC ) Practice areas: Matrimonial and Family Law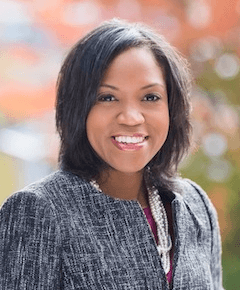 Darcia Tudor – Eastside Mediation & Arbitration (Kirkland, WA) Practice Areas: Matrimonial and Family Law
Mavis Gragg – The Gragg Law Firm (Durham, NC ) Practice Areas: Estate Planning, Estate Administration and Heirs Property
Joe H. Tucker – Tucker Law Group (Philadelphia, PA) Practice Areas: Civil litigation, Complex breach of contract, Products liability and employment discrimination litigation
Marirose Roach – Roach-Leite Attorneys at Law (Philadelphia, PA) Practice Areas: Family Law, Foreclosure Defense,, Sports & Entertainment Law, Estates & Asset Protection
George Edwards III – Edwards Sutarwalla PLLC (Houston, TX) Practice Areas: Corporate Law, Real Estate, Insurance, Retail Litigation
E. Lynette Stone – Law Office of E. Lynette Stone (Dallas, TX) Practice Areas: Civil Plaintiff
Shelice Tolbert – Tolbert & Tolbert LLC (Gary, Indiana) Practice Areas: Business Formation, Civil Plaintiff, Litigation and Insurance Defense
Johnny Hawkins – Law Office of J L Hawkins (Southfield, MI) Practice Area: Civil Plaintiff
Shevelle McPherson – McPherson Law Offices (Cherry Hill, NJ) Practice Area: Criminal Defense

E. Michelle Martin – The Martin Law Firm (Columbus, OH) Practice Areas: Civil Plaintiff, Criminal Defense
Alicia Howard – The Law Office of Alicia A. Howard(Memphis, TN) Practice Areas: Matrimonial and Family Law
-Tony Oluwatoyin Lawson (IG @thbusyafrican)